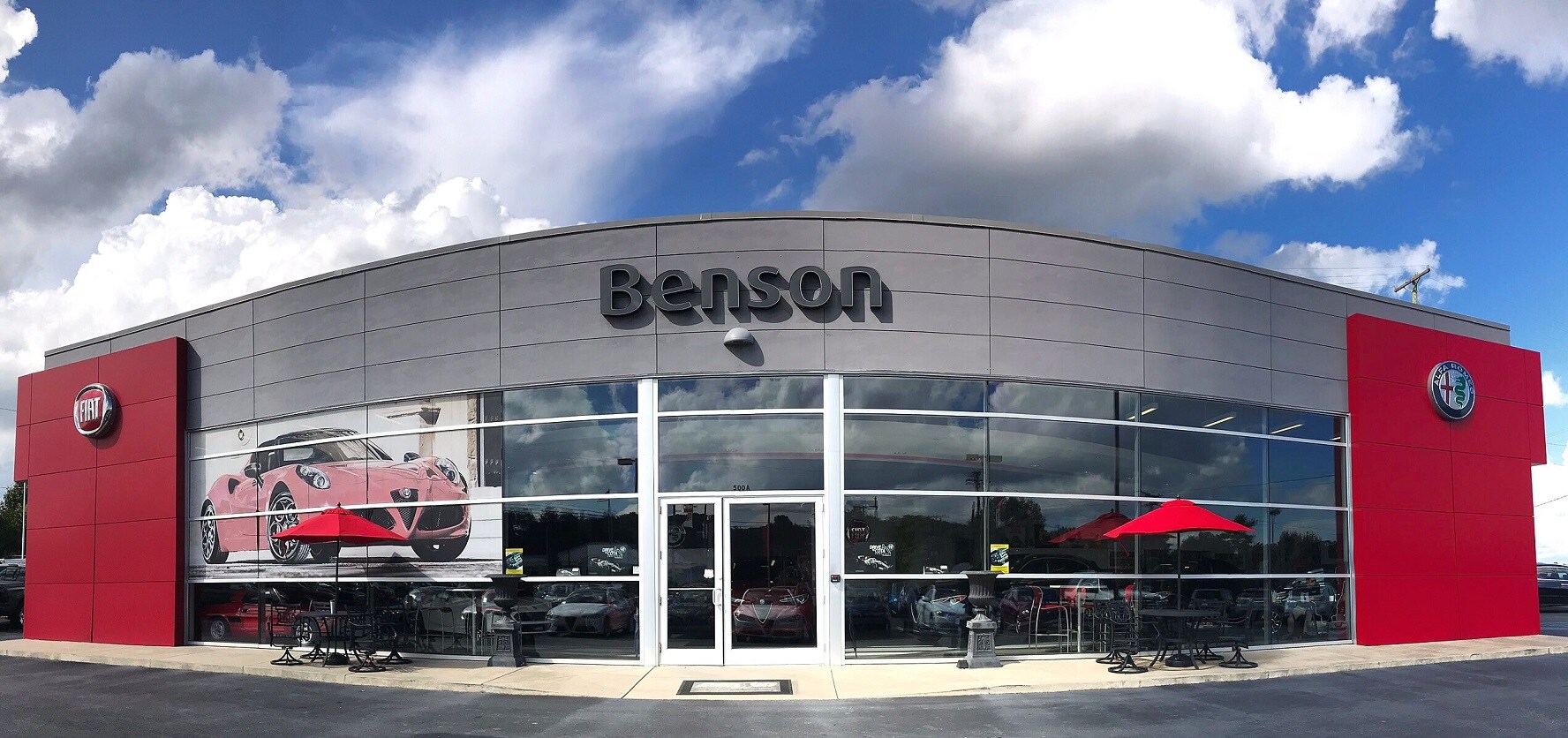 Have you been shopping for a used car near Spartanburg, SC? If you haven't taken a look at Benson FIAT, you've been missing out one of the top used car dealers in the area. With an incredible selection of hundreds of used cars, as well as near-perfect online reviews, Benson FIAT has established itself as the place to buy a used car in nearby Greer, SC.
What makes buying a used car at Benson FIAT so special? While our inventory encompasses offerings from various Benson dealers, it's the hometown customer service we offer that keeps our customers coming back. Whether you're a longtime customer, a first time buyer, or just giving us a call with a question, we pride ourselves on offering a level of customer service that other used car dealers near Spartanburg just can't match. Read on below for more details on our used cars, as well as the dealership itself. You'll also find links to our inventory, used car financing, contact info and more. Don't hesitate to contact us with any questions you might have.


Benson FIAT Used Cars - Beyond the Brand
If you're not shopping for a used FIAT, many Spartanburg shoppers might not visit a FIAT dealership. However, our used car inventory extends well beyond the brands we carry new. If you look at our used inventory above, you'll see hundreds of competitively priced used cars available right here in Greer, SC. From luxury brands like Audi and Maserati, to great deals on popular Jeep and Chrysler models, Benson FIAT's used inventory has something for everyone.

Because our inventory of used cars is so diverse, we are able to offer used cars under $10k for those who need a reliable, low-cost vehicle. But we're also able to offer top-of-the line vehicles from recent model years. And because we're part of one of the top dealer networks in South Carolina, we have dozens of certified pre-owned vehicles from a variety of makers. That means you can save thousands on your vehicle, while also getting great warranty coverage and certification.


Why Shop Benson Used Cars in Greer, SC?
Chances are, you've seen a lot of different places you can buy a used car near Spartanburg or Greenville, SC. But when you look at Benson dealers' reputation for offering the best prices and the best service, it should be clear who you should shop first. From our leadership down to our newest employees, the folks at Benson FIAT are committed to providing you incomparable service from the moment you contact us, to years after your purchase.
We recommend you view our new & used inventory above, and get pre-qualified for used car financing. It's easy, and will save you time at the dealership. There's no substitute for real customer service, so contact us with any questions or to learn more about our vehicles. We are frequently able to beat the prices of competing dealerships, so get in touch for a personalized quote on the used car you've been looking at. When it comes to used car dealers near Spartanburg, Benson FIAT in Greer, SC is always our customers' top choice.
Make an Inquiry
Hours
Monday

9 am to 7 pm

Tuesday

9 am to 7 pm

Wednesday

9 am to 7 pm

Thursday

9 am to 7pm

Friday

9 am to 7 pm

Saturday

9 am to 7 pm

Sunday

By Appointment