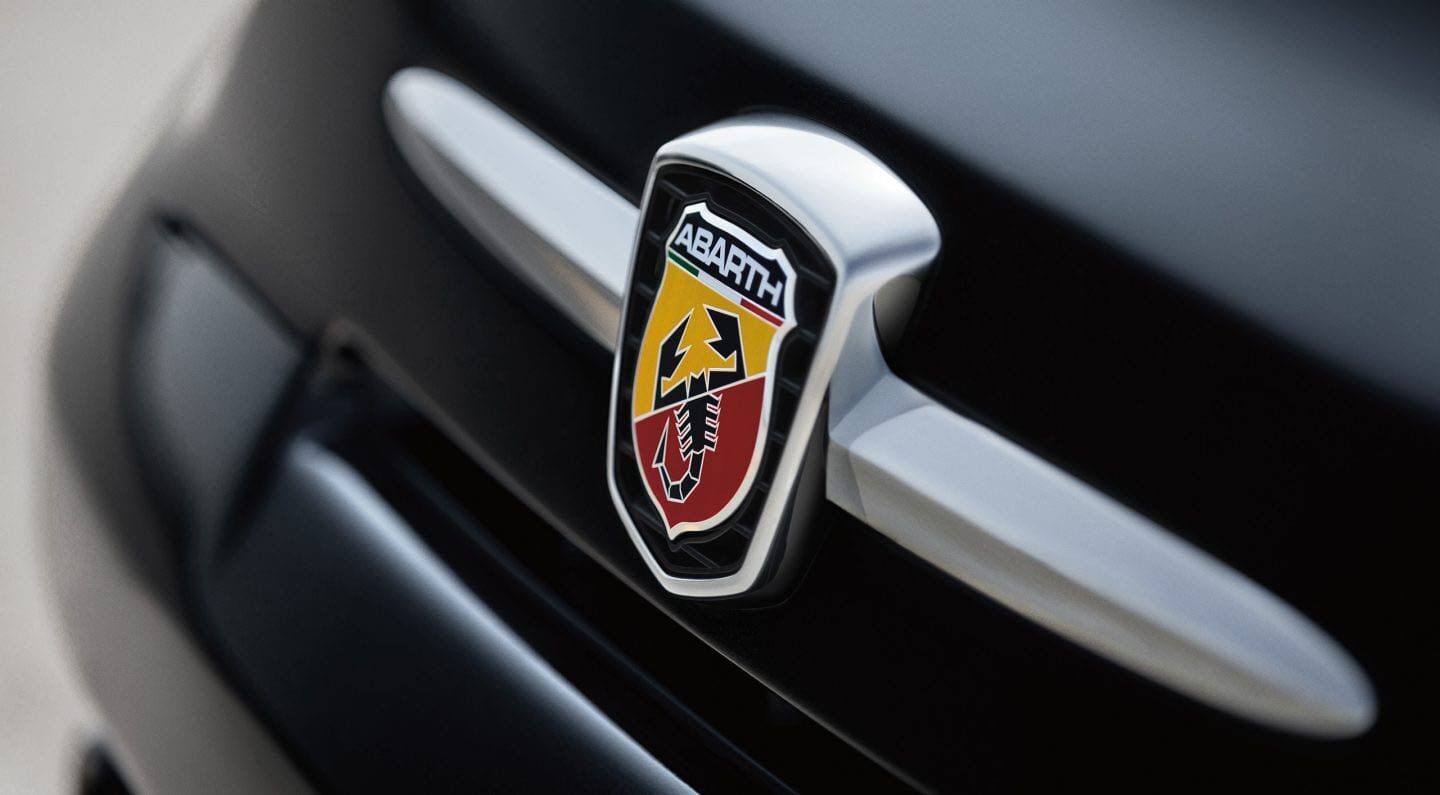 There are certain vehicles that just naturally turn heads around town. However, we're not talking about an expensive supercar, but the distinctive and affordable Fiat Abarth. With a vintage vibe that's impossible to mistake, the FIAT 500 Abarth is a sophisticated and stylish alternative to the traditionally "boring" compact cars you see on the road.
We're going to take a look at some of the most desirable options and features of the 2019 FIAT 500 Abarth, FIAT's most luxurious and attractive 500 model yet. If you've been looking for a compact car, but don't want to sacrifice style and features for convenience, you'll want to take a serious look at the Abarth.


Vintage Style Made Modern
Seeing the FIAT 500 for the first time, many shoppers become infatuated with its vintage lines and unique character. There's really nothing like it on the road today, which is not something you can say about most other subcompact vehicles here in South Carolina. When recent grads are looking for their first vehicle, or a family is seeking a second vehicle for commuting, the options are generally split between boring little sedans and the just slightly more interesting hatchback variants.
The 2019 FIAT 500 breaks that mold, and going with the Abarth means an uncommon combination of style and features. Because although the FIAT Abarth looks like its revolutionary 1950's counterpart, it brings thoroughly modern technology and features to the table. For instance, the engine is a 1.4l turbo, which gives it the zippy acceleration that people are looking for in a subcompact, but with improved efficiency and low-end torque. While this engine normally puts out 135 horsepower, the 2019 Abarth gets a significant jump up to 160 horsepower. This is plenty of power to really get this chic vehicle moving, and makes city driving a truly pleasant experience.
And aside from the engine, interior features have also gotten a lot of attention from FIAT, making the Abarth a better place to spend time than many of its subcompact competitors. Features that buyers can expect as standard include: rearview camera, FIAT's renowned Uconnect system paired to premium Alpine speaker system, automatic climate control, leather-wrapped steering wheel, parking sensors, heated seats, glass roof, keyless entry, and more.
But the Abarth also takes things further in the performance direction with a standard rear spoiler, sportier suspension tuning, upgraded brakes with red-painted calipers, performance exhaust system, distinctive exterior and interior styling, premium cloth upholstery, leather-wrapped shift knob, and a sport steering wheel. Very few compact commuters will offer these kind of features, meaning the FIAT Abarth not only wins on style, but on driving experience as well.


FIAT Abarth Options
In addition to its impressive standard features, the 2019 FIAT 500 Abarth is also available with a range of features. Most notable for this year is the 1957 package, which brings special vintage-inspired color options and badging. There's also a sunroof, 17-inch wheels, BeatsAudio sound system, navigation, and more. And of course, the FIAT 500 can be had either has a hardtop coupe, or a convertible.
With a starting price just over $20,000, the FIAT 500 offers great value due to its large list of standard features, as well as its premium design. And with strong safety scores, it's a great choice for commuters or couples looking for a cute, small car that checks all their boxes.
Try Something Different
Chances are, test driving subcompact cars has not been the most exciting thing you've ever done. Many share the same style and features, as well as a lackluster driving experience. That's why it's time to try something different. The 2019 FIAT 500 Abarth won't only turn heads on the road, it will offer a more engaging driving experience than many competitors. If you're ready to test drive this unique little car for yourself, check out our inventory below and schedule a test drive.
Make an Inquiry
Hours
Monday

9 am to 7 pm

Tuesday

9 am to 7 pm

Wednesday

9 am to 7 pm

Thursday

9 am to 7pm

Friday

9 am to 7 pm

Saturday

9 am to 7 pm

Sunday

By Appointment